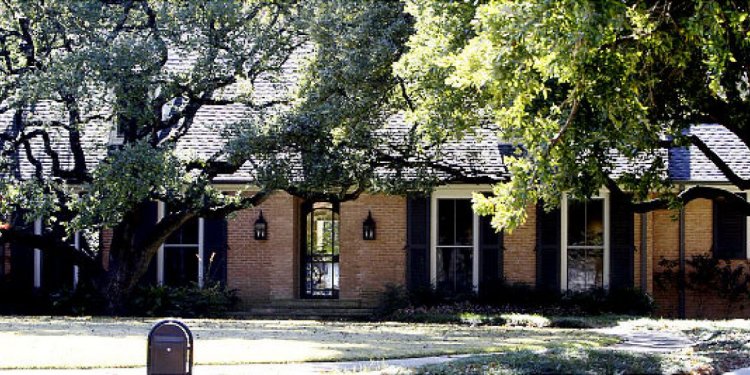 President Bush Dallas Home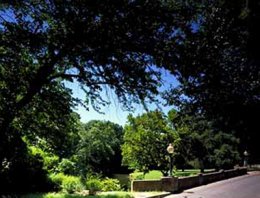 Daria and Daria Place, the streets that will be gated off from the public, for the George and Laura Bush home, have long been the forgotten streets of the Preston Hollow estate area. The value of the land on Daria and Daria Place as indicated fairly accurately by the Dallas County Appraisal District is approximately one million dollars an acre. This is considerably lower than the $2.5 million to $3 million an acre that Preston Hollow lots have recently sold for in Preston Hollow.
Reasons Why Land Prices on President Bush's Street Have Been So Low
There are several reasons the prices are so much lower on the "Darias" – short dead end streets – than on the other streets of the very desirable neighborhood of Mayflower Estates or in the general Preston Hollow estate area.
Daria Close to Tollway
Daria and Daria Place are right next to the Tollway which historically is a less desirable place to live than next to a meadow, forest or lake or in areas that are not associated with noise and pollution.
Public School at Entrance of Daria
Schools within walking distance of a home can be an asset to a neighborhood, especially if the school is in Highland Park. However, in the estate area, where a large number of children attend elite Dallas private schools, a public school is mostly associated with the cars, buses, and noise, it contributes to the immediate neighbors.
Daria Place Not Intended for Mansions
The Daria lots were carved out of the back of the adjacent estate property over 50 years ago. Large lots accommodated substantial houses but this development was never intended for significant estate homes or architect-designed homes that are so often found in the other parts of Mayflower Estates and Preston Hollow.
Why the President Bush Gates Change the Dynamic, Focus, and Desirability of the Neighborhood
No matter where President and Mrs. Bush might have purchased a home, the value of the homes around it would have gone up. The President Bush gates on Daria compound the escalation in land prices the Bushes would normally bring to a street. The Bush gates on Daria change the impression of the street and force people to re-evaluate their previous impressions of Daria and Daria Place.
Why Neighborhood Gates Create So Much Value
Homebuyers like the privacy, security, and exclusivity gated communities provide. Gated neighborhoods are rare in older established neighborhoods because gated neighborhoods require developers to acquire enough land to create private streets that are owned by the homeowners association. As a result, there are only a few gated neighborhoods in Preston Hollow.
Los Arboles is Most Prestigious Gated Neighborhood in Preston Hollow
The most prestigious gated neighborhood in Preston Hollow is Los Arboles, shown above, which enjoys magnificent estate homes on one-acre lots, small lakes and winding streets. Glen Lakes is another prestigious gated community with lakes and smaller lots.
Share this article
Related Posts