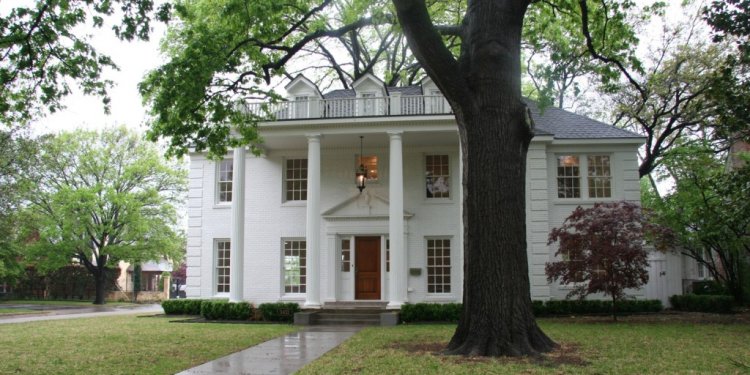 Significant Homes Dallas
Clifford D. Hutsell has almost become synonymous with Lakewood even though he got his start on South Boulevard and continued to do work in Highland Park. Clifford Hutsell was infatuated with and expressed in his designs the Spanish Colonial styles that were popular in Beverly Hills. In 1929 he went to California and was further influenced by the Spanish Eclectic Beverly Hills home of cowboy star Tom Mix. On Hutsell's return to Dallas he would incorporate several design elements of this home into the residence he was designing for himself at 7035 Lakewood and future homes. His idiosyncratic detailing and palette included multi-colored ceramic tile, wide-arched stained glass windows, balcony porches and exterior stairs to the second floor reflecting Spanish Colonial Revival homes. His architectural design is the most dramatic when several in a row march up the street visually fitting together like intricate pieces of a jigsaw puzzle. His whimsical approach did for Mediterranean what Dilbeck did for Texas Ranch houses. Hutsell almost made Dilbeck seem restrained.
Clifford D. Hutsell Came Back From California and Designed nHutsell Homes in Lakewood
Clifford D. Hutsell Interpreted the Spanish Colonial Style Homes of California in an Architecturally Exuberant Way for the Homes He Designed in Dallas.
Share this article
Related Posts