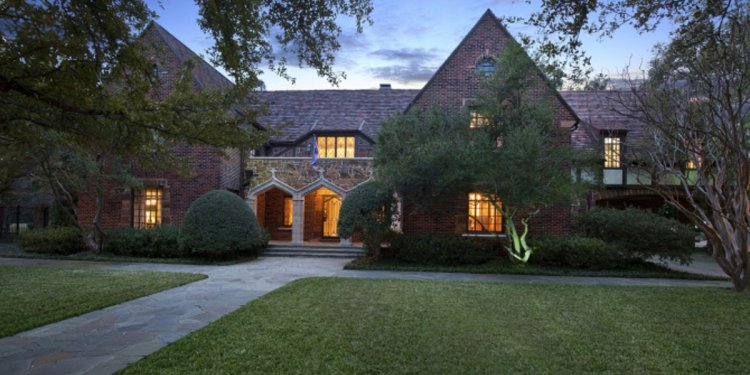 Homes in Highland Park Dallas
MAKE THIS A HOLIDAY SEASON TO REMEMBER - Ride through the elaborately decorated neighborhoods of HIGHLAND PARK in a beautiful horse-drawn carriage.
Touring the beautiful lights and homes of Highland Park has been a grand tradition of the holiday season for many years. The leisurely pace of a horse-drawn carriage allows you to see and appreciate the beauty of the homes and lights of Highland Park at this joyous time of the year. We are delighted to offer carriage service in Highland Park this year and hope you will come spend an hour of your holiday with us. The Highland Park reservation system is now available and we look forward to serving you this holiday season.
FAQ For Highland Park Christmas Light Tours
1. The pickup location for carriage rides is at The Chapel of the Cross, 4333 Cole Ave, 75205, and parking is on the Oliver Ave. side of the church.
2. The carriages hold 4-6 average sized adults ( 6 is the most we will allow no exceptions.) The 12 Passenger Surrey Carriage holds 10-12 average sized adults (12 is the limit no exceptions.) Seating capacity is based on manufacturer's guidelines and can vary depending on the size and age of the passengers.
3. We provide the ride, blankets, and Christmas tunes. You are welcome to bring hot chocolate and snacks but please be courteous and do not leave behind spills and trash for the next passengers.
4. Please arrive a few minutes before your scheduled time. The rides are 1 hour long - there is a 15 minute break between each for the horses to get a drink and catch a breather. We will not interrupt their break or the next scheduled ride should you choose to be tardy. Your ride will just be shortened accordingly.
5. Please notice that there are some discounts offered early in the season.
6. Weather - Canceling due to weather is up to our discretion. Rain can mean slick streets and low visiblity. Safety is our number one priority. Should we feel the weather could cause dangerous street conditions for horses, clients or drivers - we will contact you by 3pm the day of your ride. You will be given the option to reschedule or receive a refund.
7. No Refunds unless we cancel due to hazardeous weather conditions- should something arise - we will be happy to reschedule your ride with 24 hrs advanced notice.
All rides need to be scheduled through the online reservation system, links at top of page, and must be paid for in full in advance. Please be sure that you receive a confirmation email after booking your reservation. If you don't get an email confirming your reservation, you probably don't have one.
Should you have a question not answered here please feel free to call or email. We will get back to you as soon as possible but please be patient as this is our busiest season.
BRAZOS CARRIAGE TERMS AND CONDITIONS: All Highland Park Christmas Light Tours must be booked and payment made using the online reservation system. By using the online reservation system to schedule your holiday light tour you agree to pay for this service and understand that it is a non-refundable service.
See also:
Share this article
Related Posts