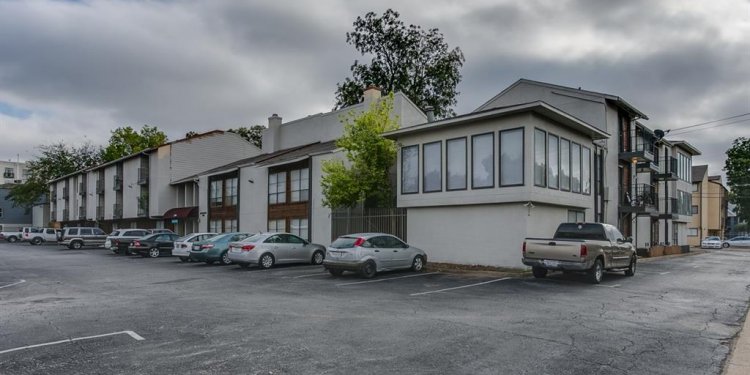 Fort Worth Apartments for sale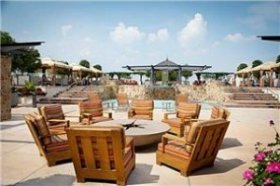 Luxury and year-round resort lifestyles are signature features at One Montgomery Plaza Residence. Located in Downtown Fort Worth, this iconic high rise contains what could be the largest condo amenity in Texas - a spectacular rooftop oasis with a 66 foot pool, rain curtain, heated spa, outdoor dining area, fire pits, poolside cabanas and plenty of lounge seating. But amenities don't stop at the roof. Inside, you'll find a 14-seat movie theater, state-of-the-art fitness center, homeowners lounge, concierge and secure parking garage.
Condos at One Montgomery Plaza are every bit as unique. Spacious floor plans include one, two and three bedrooms ranging in size from 1, 263 to over 3000 square feet. Standard amenities are high ceilings, concrete exterior walls and big windows with spectacular views.
Residents are just steps from the Cultural District and Trinity Park.
Min List Price: $365, 000
Max List Price: 9, 900
Active Listings: 9
2600 W 7th Street
FORT WORTH, TX 76107
Gated/Security
Pool
Spa/Hot Tub
Exercise Room
High Rise Building
Parking Garage
Year Built: 1928
Want to sell your condo in ONE MONTGOMERY PLAZA RESIDENCE?
Please Contact Us for your complimentary condo value estimate.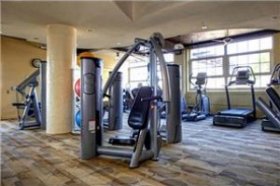 Beds: 3
Baths: 3.00
List Price: $859, 900
Square Foot Total: 2463
List Price Per Square Foot: $349
Listing Courtesy of Briggs Freeman Sotheby's Int'l
More Photos: MLS: 13448735
Beds: 2
Baths: 2.10
List Price: 5, 500
Square Foot Total: 2259
List Price Per Square Foot: 0
Listing Courtesy of Genoa Real Estate
More Photos: MLS: 13514330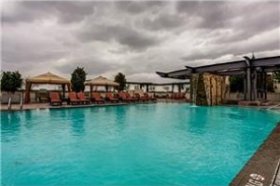 Beds: 2
Baths: 2.10
List Price: 0, 000
Square Foot Total: 1762
List Price Per Square Foot: 9
Listing Courtesy of Williams Trew Real Estate Serv
More Photos: MLS: 13513994
Beds: 3
Baths: 3.00
List Price: 4, 000
Square Foot Total: 2046
List Price Per Square Foot: $315
Listing Courtesy of Keller Williams Realty
More Photos: MLS: 13464823
Beds: 2
Baths: 2.10
List Price: $575, 000
Square Foot Total: 1744
List Price Per Square Foot: 0
Listing Courtesy of Williams Trew Real Estate Serv
More Photos: MLS: 13463881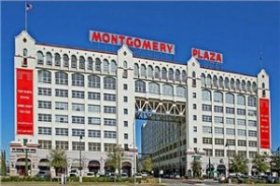 Beds: 2
Baths: 2.10
List Price: 5, 000
Square Foot Total: 1798
List Price Per Square Foot: 4
Listing Courtesy of Williams Trew Real Estate Serv
More Photos: MLS: 13448807
Beds: 2
Baths: 2.00
List Price: 9, 000
Square Foot Total: 1263
List Price Per Square Foot: $300
Listing Courtesy of Williams Trew Real Estate Serv
More Photos: MLS: 13515000
Beds: 2
Baths: 2.00
List Price: $369, 900
Square Foot Total: 1263
List Price Per Square Foot: $293
Listing Courtesy of RE/MAX Associates of Arlington
More Photos: MLS: 13456921
Beds: 1
Baths: 1.00
List Price: $365, 000
Square Foot Total: 1263
List Price Per Square Foot: $289
Listing Courtesy of Williams Trew Real Estate Serv
More Photos: MLS: 13506644
Details
List Price
Beds
Baths
Sq Ft
Listing By
$859, 900
3.00
2463
Briggs Freeman Sotheby's Int'l
$745, 500
2.10
2259
Genoa Real Estate
$650, 000
1762
Williams Trew Real Estate Serv
$644, 000
2046
Keller Williams Realty
$575, 000
1744
$565, 000
1798
Share this article
Related Posts