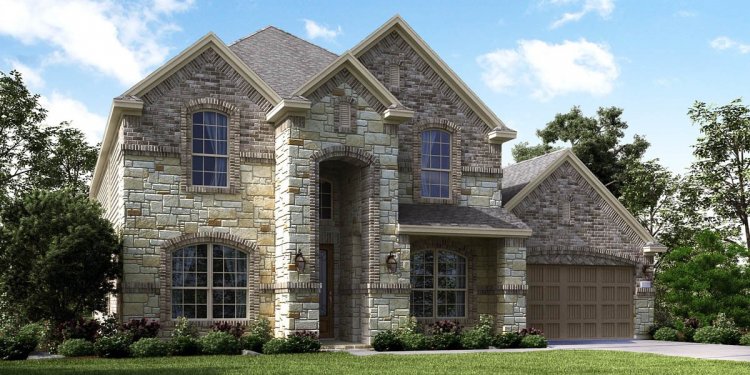 New Homes TX
The fun never stops in Houston, Texas. As one of the largest cities in America, and the largest economic and cultural center in the south, Houston has all of the culture, history, art, sports, shopping, and excitement you could hope for. Plus, all the Texan open spaces mean there is always new construction so there is sure to be a home to fit all of your needs. Most people come to the Houston area for the jobs. It ranks highest in America for employment growth rate. There are 25 Fortune 500 companies located in Houston and the surrounding area, second only to New York City. Major companies like Sysco, ConocoPhillips, and BP have their main headquarters right in the city. It is also home to the world's largest healthcare complex, providing jobs and healthcare to the citizens of Houston. Of course, Houston is also considered the "energy capital of the world" for its history of oil and gas industry innovation and its new work in the renewable energy field. Houston's strong economy has contributed to the growth of a dynamic and diverse international population. Residents of Houston come from over 90 countries and contribute to the international feel of this large city.
No matter what you're passionate about, you'll find it in Houston. There are events and activities for families, retirees, visitors, and young professionals alike. Down in the Museum District, there are nineteen museums ranging from The Health Museum to The Children's Museum of Houston to The Museum of Fine Arts. Many people take advantage of Museum District Day, where admission to all of the museums is free for the day. Residents also love the Theater District. Houston is only one of five cities to have a resident performance house for each of the major performing arts areas: opera, theater, ballet, and a symphony orchestra. The Houston Grand Opera is the only opera to have won a Grammy, Tony and Emmy award! Of course, Houston has a team in each major sports league other than hockey. Root for the NBA Houston Rockets, the MLB Houston Astros, or the NFL Houston Texans; you'll be busy year round! And, there are always tickets available for a night out with the guys.
Houston has all of the world class amenities you would expect in one of the largest cities. The Galleria in Uptown is a luxury shopping complex with over 375 stores, making it the largest mall in Texas. There are so many wonderful shopping options there from the Saks Fifth Avenue to Gucci to J. Crew. If you would rather get outside, head to Market Square Park where you'll find a new dog park, many fountains, public art pieces, restaurants, and lots of people enjoying the year-round sunshine. There are many parks right in the heart of Houston to enjoy. Or, head outside of town to one of the many charming suburbs for that more rural, small town feel to enjoy a picnic or a hike. If you're downtown, grab a drink at swanky spots like Boheme or 88 Keys before dinner at Kata Robata or Benjy's. See a show, go out dancing, see a movie. Houston has it all.
With tons of great school options (public and private, ) all of the cultural amenities, and a variety of neighborhoods full of new houses, you're sure to find yourself right at home in Houston. Browse the great new homes in Houston at New Homes Source today!
Share this article
Related Posts