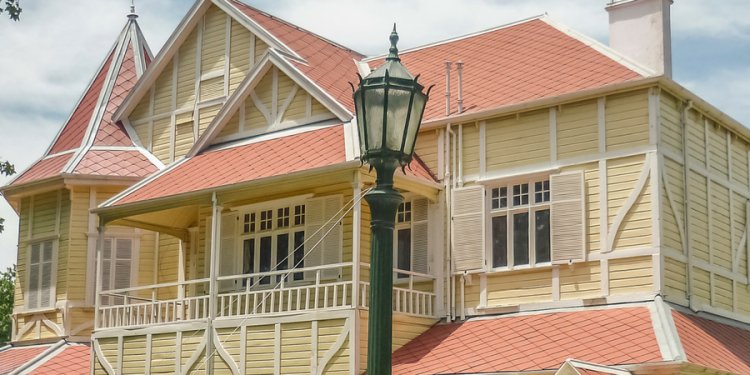 Foreclosures in DFW
Spring is the season of home sales, but if you're thinking about buying a foreclosure, you really need to do your homework.
When you buy a home, the law mandates that the seller give you a disclosure form, which informs potential buyers about any known defects. You don't get a disclosure form when you by a foreclosed home, though, and a viewer lost big bucks.
Then she called NBC5 Responds.
Myla Jones was thrilled when she found a 4, 500-square-foot beauty in Paradise, Texas. The home was supposed to be her piece of paradise and, at just $250, 000, she thought it was a steal.
Jones put down $2, 500 in non-refundable earnest money on the foreclosure. She knew there was damage, but there were also oddities.
"There were trap doors leading to the attic and little rooms, " said Jones.
It was strange but didn't immediately raise red flags. And when she found a hypodermic needle, she thought little of it.
"I just said, 'He must be a diabetic, '" she said. "To me, that made sense because I never even thought of [illegal] drugs."
Jones' conversation with a neighbor changed all that.
"She said that people were arrested, and there was a major SWAT raid there, " she said.
Jones submitted an open records request to the Wise County Sheriff's office. To her surprise, she received 25 pages of police calls, methamphetamine busts, booking documents and a SWAT raid in 2009 that resulted in the arrests of the homeowner and others. All were charged with possession of a controlled substance with intent to deliver.
Had an individual been selling the home, the seller would have had to disclose the fact that it was likely once use as a methamphetamine lab by law. But the law does not require the bank to submit a disclosure form when selling foreclosed properties.
Because of the harsh chemicals used in manufacturing methamphetamine, experts said rehabbing these homes can be be very difficult because toxins can seep into the sheetrock and be sucked into the ventilation system. They can even taint the soil and well water.
"They could give me that house and I wouldn't take it now because it is such a health hazard, " Jones said.
Ultimately, Jones and her husband decided to walk away from the house and their earnest money. But they're not walking away quietly.
Share this article
Related Posts