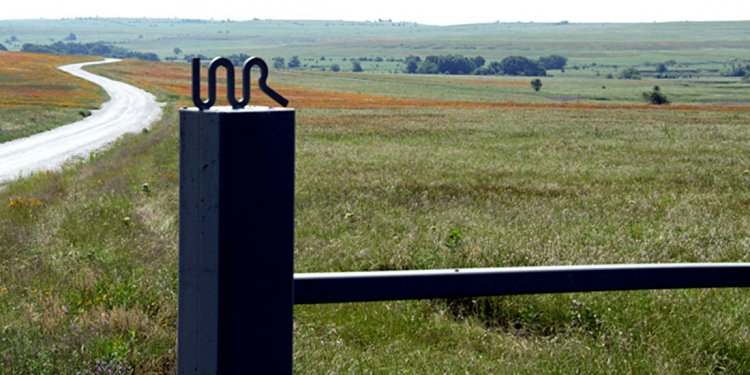 Fort Worth Ranch
The Farm & Ranch Club promotes, encourages and stimulates the interest in and advancement of agriculture and agribusiness in Fort Worth. Originally the club served the vital role of providing a means of information and idea exchange for agriculturists in and around Tarrant County.
Members meet monthly to discuss new means of producing and marketing agricultural products. Over the years technological advances and societal changes have allowed the club to provide a networking atmosphere where a broad scope of programs and information is presented.
The main functions of the Club are supporting the Tarrant County Junior Livestock Show held each March for the 4-H and FFA members in the area; Domino's Pizza Ranch which educates Tarrant County 4th graders about agriculture; and various other contests and programs aimed at promoting and increasing awareness of agriculture.
History of the Farm and Ranch Club
Monday, May 22, 1950 marks the date the Fort Worth Farm & Ranch Club was formed. Mr. Wiley Akins was named as the first president. Vice president and secretary were W.L. Pier and W.A. "Bill" King, respectively.
W.A. "Bill" King, former livestock and agriculture department head at the Fort Worth Chamber, was instrumental in providing a foundation on which the club was formed as an arm of chamber. Today, the club still operates as a self-sufficient facet of the Chamber.
The fifty plus year history of the club is rich with tradition and its roll of officers, directors and members is a "who's who" list in agriculture, ranging from W.R. Watt, Amon Carter and John Justin to current leaders in the industry such as Walt Richburg, Paul Burrough, W.R. Watt III, Matt Brockman, Sue Ann Claudon, John Merrill and Marcus Hill. The current membership consists of approximately 100 individuals committed to making a difference in agriculture.
W.A. "Bill" King Award
Named for the late Bill King, who founded the Fort Worth Farm and Ranch Club and served as Stock Show & Rodeo Livestock Manager for many years, the annual Bill King Award recognizes businesses or individuals who have made significant contributions to the agricultural or agri-business industry.
RECIPIENTS:
TCU Ranch Management Program 2016

Red Steagall 2015

The Cattleman Magazine 2014

Texas Hereford Association 2013

Rosenthal Family 2012

Tom Woodward 2011

James E. "Jim" Link 2010

Edwards Family Ranches 2009

Justin Boot Company 2004

National Cowgirl Museum & Hall of Fame 2003

John Justin 2002

L. E. "Sonny" Nance 2001

Lanham Riley 2000

Jake M. Schrum 1999

Marcus Hill 1998

David J. Simons 1997

Don C. King1996

Dan J. Anderson, DVM 1995

John L. Merrill 1994
Officers
| | |
| --- | --- |
| | President |
| | Jessica Birge |
| | |
| | Vice President |
| | Dana Lewis |
| | |
| | Secretary |
| | Seth Denbow |
| | |
| | Treasurer |
| | Rosalind Sullivan |
Directors
| | | | | | |
| --- | --- | --- | --- | --- | --- |
| | Terms 2014 - 2016 | | Terms 2015 - 2017 | | Terms 2016-2018 |
| | | | | | |
| | | | | | |
| | | | | | |
| | | | | | |
Past Presidents

Lauren Lovelace, 2015
Cal White, 2014
Mayna Haggard, 2013
Shanna Weaver, 2008
Breinn Richter, 2007
Hugh Ross, 2006
Nan Wardlaw Fidler, 2005
Marty McKinzie, 2004
Pam Wright, 2003
Robbie Robertson, 2002
Marci Craddock, 2001
Sue Ann Claudon, 2000
Paul Burrough, 1999
Lyndell Phillips, 1998
Jon Menzies, 1997
Trey Watt, 1996
Walt Richburg, 1995
Tom Crawford, 1994
Kris Miller, 1993
Jalyn Burkett, 1992
Jim Kelly, 1991
Tom Woodard, 1990
Johnny Wells, 1989
James E. Link, 1988
Humberto Hernandez, 1987
Jack Ferrill, 1986
R. W. Simmans, 1985
Jake Schrum, 1984
Frank Bumpus, 1983
Marcus Hill, 1982
Dub Sims, 1981
Dale Whitson, 1980
Share this article
Related Posts