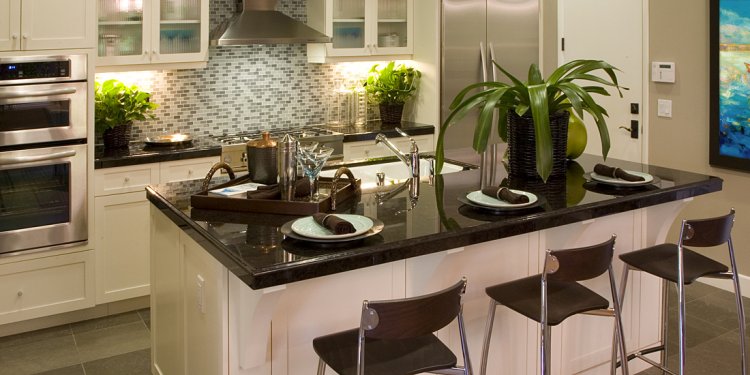 Houses with Shop for sale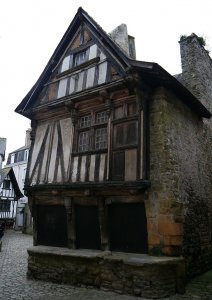 L'Echoppe, Quimperlé
Asking price 42 000 €
While you can buy this 15th century building for just 42 000 euros, it will require much more money for repairs and restoration.
Known as l'Echoppe, this late-15th century building is located in Quimperlé, a French town on the coast of Brittany. It is believed to be the oldest house in the town, and is considered to be in virtually its original condition. The timber-framed house is about 100 square-meters in size, and consists of two floors, plus an attic and cellar. The ground floor has been used as a shop for centuries, while the second floor is divided into three rooms.
This official historical site is currently owned by the town of Quimperlé who, while selling it for a relatively low-price, will require the new owners to undertake extensive emergency repairs and restoration. It is estimated that this will cost more than 530, 000 euros.
Located at 9 rue Dom-Morice, the building is set on a pedestrian road known as La Maison des Archers, which is home to artists and local groups. Quimperlé developed around an abbey in the 12th century, and now is home to just over 11, 000 inhabitants. You can watch this video about the town:
The property is being sold by Patrice Besse, who offer this analysis of the site:
The miracle of its preservation for more than five centuries will not continue without major works, necessary now to restore its touching original appearance, both inside and out. A survey has already been carried out for this purpose. The future investment will be high in comparison to its low purchase price, but it will enable an enthusiast to blend a beneficial project with one that is pleasant. Beneficial because it would contribute to the preservation of a listed building that is both unique and irreplaceable and pleasant because it would breathe new life into a symbol of Quimperlé's rich past. The worksite will, inevitably, be exciting and its costs tax deductible, courtesy of provisions linked to its French Historic Monument status.
Share this article
Related Posts