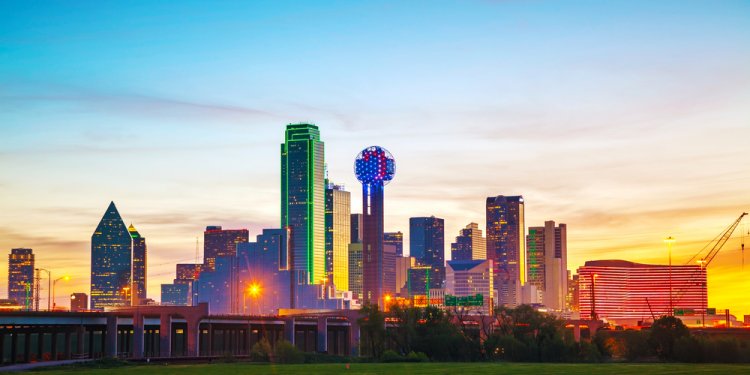 Dallas area Real Estate
5 tips for buying a home in Dallas' overheated housing market
Line up your finances in advance
Pre-qualify for a loan
Write a personal letter
Prepare to fight for the home you want
Keep in mind you might overpay the asking price
xxx
In some Dallas neighborhoods, buying a house is as frenzied as shopping the day after Thanksgiving.
To get a deal, you often have to be in line when the doors open.
That's what Jake and Jessica Simpson found this spring when they were house-hunting.
"A house we were interested in would go on the market at 7:30 in the morning and by noon it's under contract, " Jessica Simpson said. "We had trouble getting in to view a house before we could even put an offer.
"At one house, we made an appointment for 1:30 in the afternoon and they already had 40 offers on the table when we got there."
The number of preowned homes for sale in the Dallas area this spring is at a more-than-20-year low.
And supplies of new houses on the market are a fourth of what they were before the recession.
In many Dallas-area neighborhoods, there is less than a two-month supply of houses available to purchase. A normal "balanced" market is considered to be about six months of inventory.
With thousands of people coming to North Texas to take jobs for major companies including Toyota, State Farm and Liberty Mutual Insurance, getting here won't be as difficult as finding someplace to live when they arrive.
Relocations
Mike Fink, who's relocating his family from Southern California to the Dallas area, just contracted to buy a house in Plano.
"We were the first people to see it, " said Fink, who works for a major high-tech firm. "We bid on one and lost out the day before.
"It had only been on the market one day, " he said. "I offered $10, 000 above the asking price and still lost out."
Fink said he knew the Dallas-area housing market was hot but still wasn't ready to deal with the short supply.
"If you are coming from out of town, your intent has to be to buy, " he said. "A lot of companies like Toyota are relocating to Plano, and it's very competitive."
In Plano and Frisco, it only takes about a month on average to sell a preowned home. That means the property is under contract almost as soon as it hits the market.
There's less than a one-month supply of houses listed with real estate agents in Plano. And only about a month-and-a-half of inventory is available in Frisco.
Share this article
Related Posts