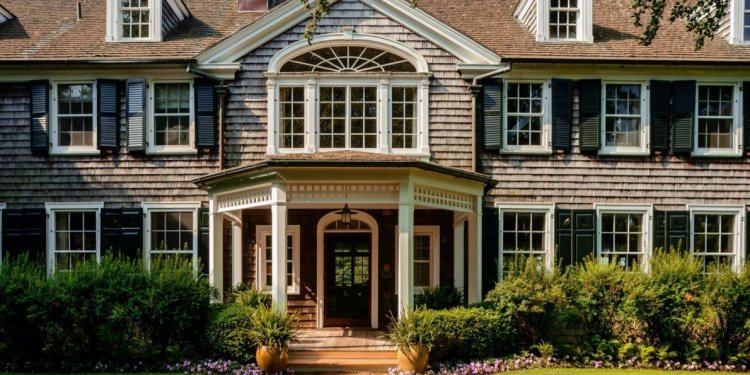 Prettiest House in America
Who would live behind see-through walls?
When architects Philip Johnson and Mies van der Rohe built their respective glass houses in the late 1940s, the idea that anyone would want to live in such structures was unheard of. But their bold experiments yielded amazing houses, and introduced us to the pleasures of floor-to-ceiling transparency.
Unfortunately, even if the walls are made of glass, houses are generally private places. (No trespassing, please!) And it's hard to see or appreciate what's going on behind closed doors. Some of America's coolest houses, however, let you peek behind the curtains to inspire and satisfy your curiosity.
Cool houses are always experiments, domestic laboratories where designers, builders, and homeowners work out better ways to live.
When you think of experimental architecture, you usually think big: a museum by Santiago Calatrava or a city library by Rem Koolhaas. But the innovations that truly change our lives happen at home.
Arguably, homeowners who take risks with the way their houses look, feel, or behave are far braver than big-city developers who hire some rock star architect to built an office tower. They are tinkering with their own lives, testing just how much architecture their suburban neighbors can tolerate, or jeopardizing their personal net worth to try something that no one else quite gets.
Johnson and Mies, of course, weren't alone. When Frank Lloyd Wright cantilevered Fallingwater over the biggest waterfall on his clients' property, the Kaufmanns were upset that they wouldn't be able to see it from their windows. The architect argued that they would hear the falls constantly, and it would be better to truly live with their roar all the time than look at them occasionally.
And developments like Sea Ranch, CA—built by a group of idealistic architects and landscape designers in the 1960s—profoundly influenced home-building in this country. Now these innovative homes are offered as vacation rentals, so anyone can live in a laboratory for a weekend.
America's coolest houses may have started out as experiments, but today they're guaranteed to be an interesting visit. Even if you can't sip your morning coffee in the kitchen of California's Hearst Castle, spending a little time in someone else's pad might give you a few new ideas about your own. —
Share this article
Related Posts